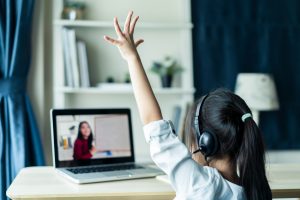 Mount Laurel, NJ, June 18th, 2020 –  Xtel Communications, a leader in providing voic e, data and cloud solutions for over 25 years, is proud to announce that we, with the help of major wireless carriers that we have fostered relationships with, will be providing wireless data service to students who do not have Internet access in their homes.
Follow link for official press release: https://www.smore.com/exhkw
Our newest product offering is a 4G LTE data connection that can be used for primary or backup internet services.  In addition to choosing the major carrier with the best connection in our customer's area, we can also provide a fully managed Cradlepoint router for the customer to use.
Other uses for our new service include:
Fast and reliable bandwidth that works for primary or backup networks.
High availability provided through dual cellular network connections providing pathways through multiple cellular networks.
Temporary connections to be used until your primary connection can be installed.
Disaster recovery and emergencies where timely repairs are not feasible.
Connectivity for distance learning applications for students at home.
IoT, medical equipment, video cameras, ATMs, temperature sensors, smart buildings, robots and drones, and industrial sensors.
Perfect compliment for other services including wireline Internet Access, SD-WAN and VoIP services.
In today's age, internet connectivity for children isn't a perk, it's a necessity.  At Xtel, we are thrilled to be able to do our part in solving the digital divide and allowing kids to learn at home using internet they previously did not have.
###
About Xtel Communications
With 25+ years of experience, Xtel is widely recognized for our commitment to the telecommunications and carrier needs of government entities, school districts, MSPs, and businesses of every size. We focus on implementing smart and cost-effective communication solutions, not just technology for the sake of technology. To find out more information visit https://xtel.net or call us at 1-800-GET-XTEL.