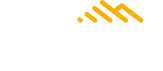 Xtel's partnership with Cradlepoint allows us to offer the industry's best internet connection for students.
When searching for a solution for providing your students with internet, look no further than Xtel and our partnership with Cradlepoint.  We can help bridge the digital divide while supplying features that other "MiFi" hotspot offerings can't compete with.
Features Include:
Service comes with Cradlepoint routers, that will come preconfigured to your districts specifications. That's right – plug and play!
Choice of AT&T, Verizon, or T-Mobile Networks
Data Pooling available
No touch provisioning
No touch deployment, device, and group configuration
Centralized management system
Quality of service – superior LTE and WiFi service to a hotspot.
Rugged commercial grade products, enterprise support, and advanced replacement
Advanced management portal for all endpoints
Integration with your existing web filtering service
Contracts as short as 6 months
Solutions available for the home, apartment complex, or bus
White Glove Setup and Online Training available
Our pricing is better than Kajeet's!